...mine is on the 45
listening:
party shuffle!
feeling:
fiiiine
Happy Thanksgiving Canada!
If you can tell me where the title of this post comes from I'll think your are awesome and I'll send you something pretty in the mail. Yes, yes I will.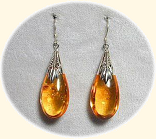 So I managed to go almost all weekend without buying anything, but then last night, oh last night... I bought more (yes more) jewelry supplies, but it's not so bad, that should provide for almost all of my upcoming gift giving needs. I also lost an auction on the most delightful pair of amber earrings, weren't they cute? But it's all good, more money in my pocket this way.
People can say anything they want about
Urban Outfitters
, good or bad, but if there's something everybody should agree is that they are "in the know", be it apparel or decor they are always a safe bet when it comes to style that's a bit more on the affordable side. That said, here are my urbn outfitters picks (some I own, some I only wish for):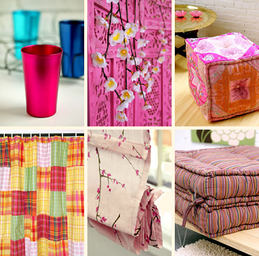 I also love their
Found Furniture
section, where I found the green couch up there appropriately called the
Heavenly Pinstripe Loveseat
, that would make my bedroom look so classy, and now that I think of it I am not sure I want that; but I am sure I also don't want some fugly 80's couch with sliding cushions, and that my friends is the kind of couch I inherited along with my bedroom form a former roommate.
My couch is so ugly I am ashamed of posting a picture of it. Something needs to be done about it, I am considering a slip cover, but I am so indecisive I don't think I could ever choose a fabric for it. Something less dramatic than a slip cover would be to get/make a bunch of pretty pretty cushions to kind of distract attention from the couch itself.
And I was thinking precisely this when it struck me: wouldn't it be neat to have a cushion exchange? I means non-stuffed cushions should be pretty cheap to mail, and that way I wouldn't end up with a cool assortment of cushions, without having to master
1001 cushion making techniques
. Is anybody up for this? It would be a lot of fun.
Here's are some pretty
cushions
for inspiration, also from urbn while we are at it: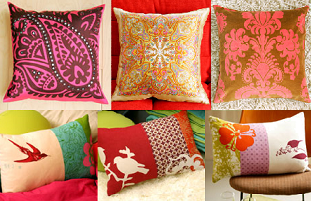 The ones on the second line are de
mixed
media
pillows and they remind me of
Bittersweet Genevieve
's bags.
And that's it for today, I prooooomise next post will be crafty instead of shoppy.